When you're stressed, what do you eat? And when you're sad, what do you grab to snack on? Chances are, your answers are not an apple or a kale salad.
If you're like most people, you're probably reaching for cookies, ice cream or maybe even a couple slices of pizza. That's because these foods provide you some form of comfort.
What is comfort food?
So what's a comfort food anyway? It's a food that provides "consolation or a feeling of well-being." According to psychologists (1), comfort foods activate the same regions of your brain as reward and pleasure; they literally make you feel good!
In one study (2) published in "Appetite," volunteers kept a daily food-and-feelings diary for two weeks. At the end of the experiment they learned that participants with strong emotional relationships were more likely to reach for comfort foods on days they felt lonely. These findings suggest that comfort food's power may lie in the positive association we have with it. This could be why you crave grandma's cookies or mom's mashed potatoes on days you're feeling sad.
We're also more likely to eat foods that are high in calories and are made with unhealthy ingredients like sugar, salt and fat (3). But here's the good news: you can still have your comfort food and eat it, too. By swapping out unhealthy ingredients with healthier ones, your go-to comfort foods will not only make you feel better, but they'll also be better for you!
10 healthy comfort food recipes
Here are some healthy comfort food recipes that both your soul and your body will love!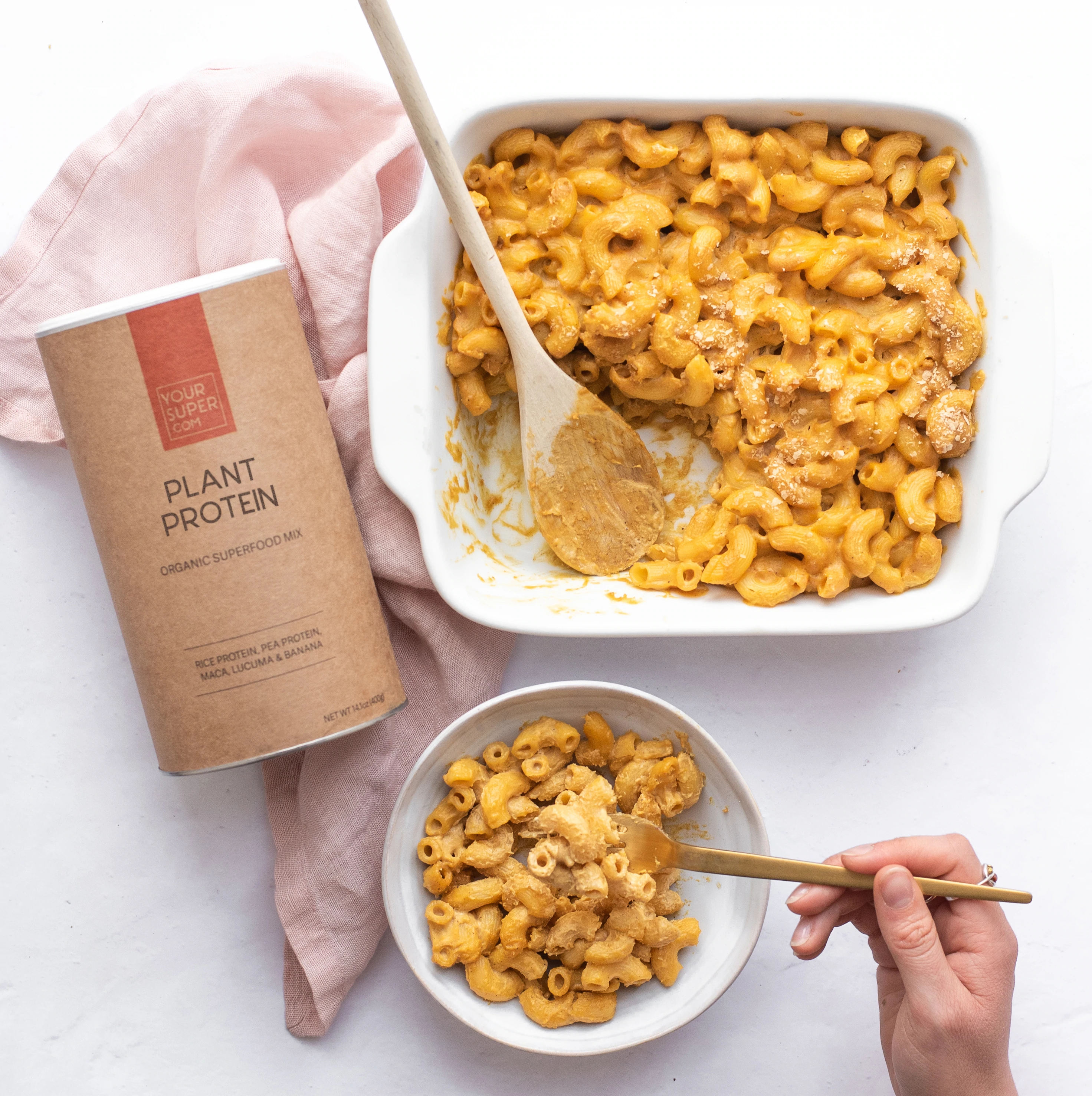 Mac & cheese just might be the ultimate comfort food. Unlike that stuff in the blue box, this recipe is dairy-free and made from whole food ingredients. Bonus: It contains a serving of plant protein.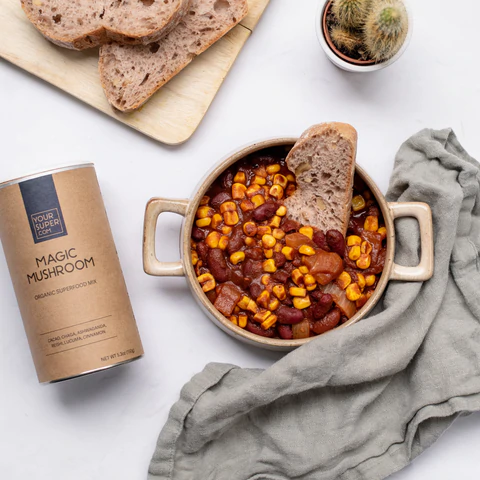 This hearty vegan chili is like a warm hug! Thanks to the addition of immune-boosting and stress reducing superfoods, a serving of this will do your body good.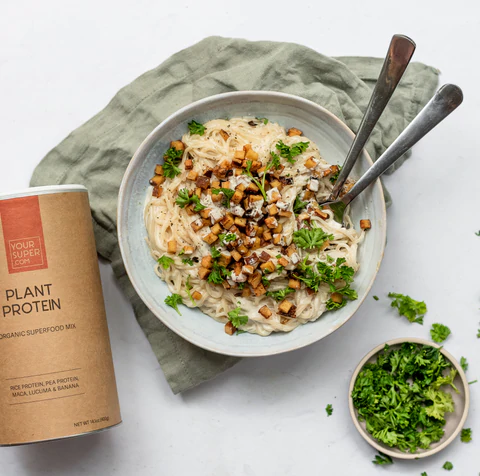 Mac & cheese not your thing? We got you! Featuring a rich and creamy sauce (which is dairy-free BTW), this restaurant quality pasta carbonara will fill your heart and soul!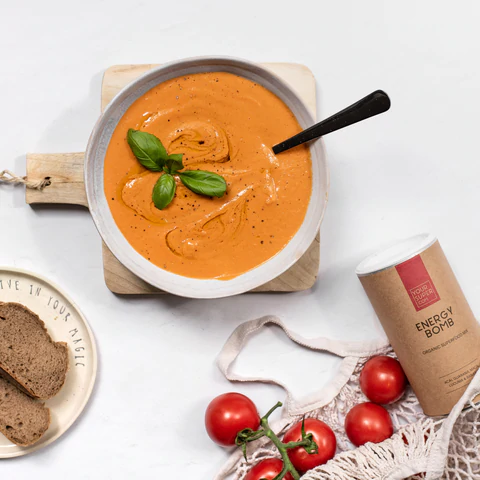 Tomato soup is the OG of comfort foods. If you're feeling down, this vegan tomato soup will lift you up thanks to the combination of energizing superfoods!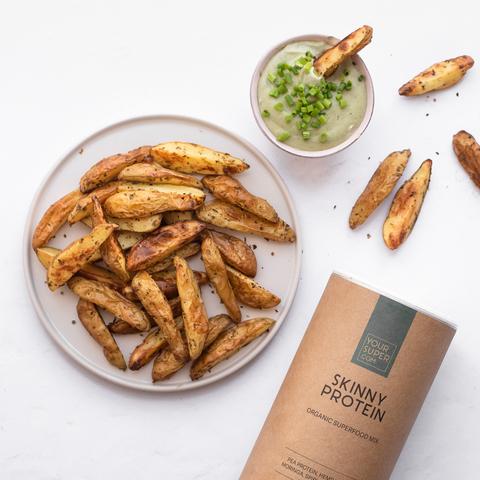 Potatoes in all forms are pretty comforting, but nothing beats warm, crispy fries! Rather than deep drying them, these fries get a healthy upgrade by baking them in the oven. Dip them in our cashew sour cream for your daily serving of nutrient-dense greens!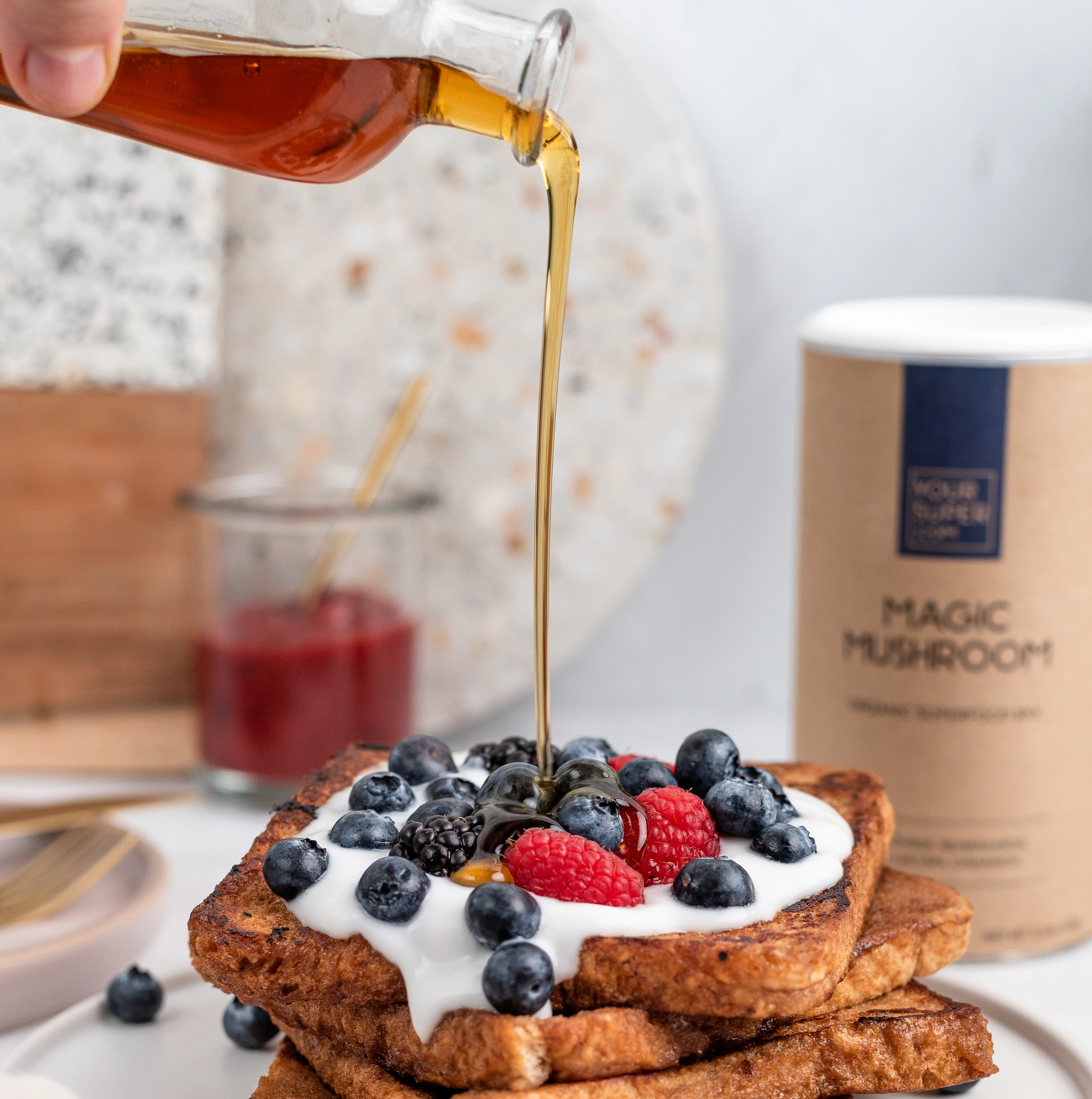 Chocolate goodness, maple syrup and scrumptious toast - is there more to say? This brunch classic is quick to whip up and has extended its invitations to about any meal of the day - the ideal comfort sweet!


It doesn't get any better than a chocolate chip cookie fresh out of the oven! Our healthy take on the classic chocolate chip cookie swaps eggs and butter for guilt-free, whole food ingredients making them a guilt-free treat!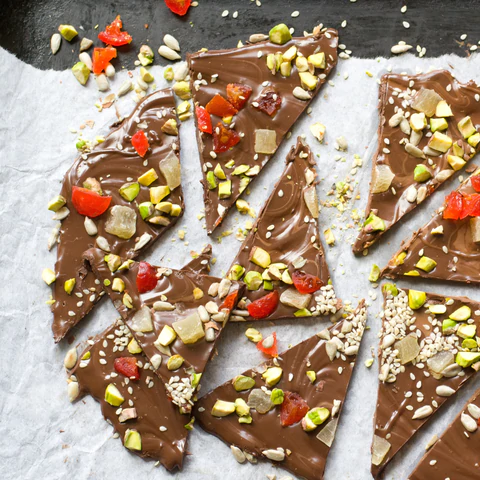 If there is one thing everyone loves to snack on, it is chocolate. While this ultimate comfort food is usually packed with artifical flavours and sugar, this homemade version has all the taste without anything bad for you. Added bonus: you can switch up the recipe ingredients to add your favourite nuts and dried fruits, yum!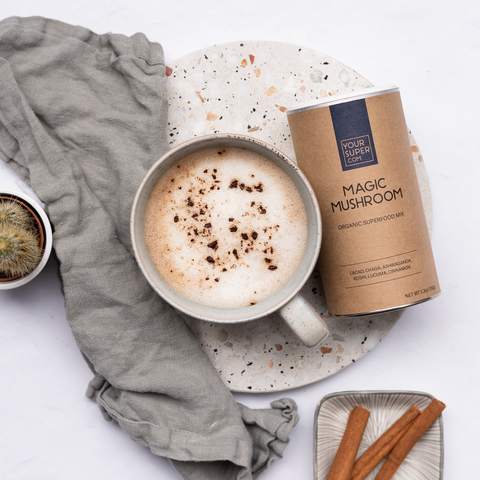 Need to unwind? Made with only 2 ingredients, this soothing hot chocolate will take the edge off and help you get a good night's sleep. Additionally, it makes for a perfect hand-warmer during the colder seasons.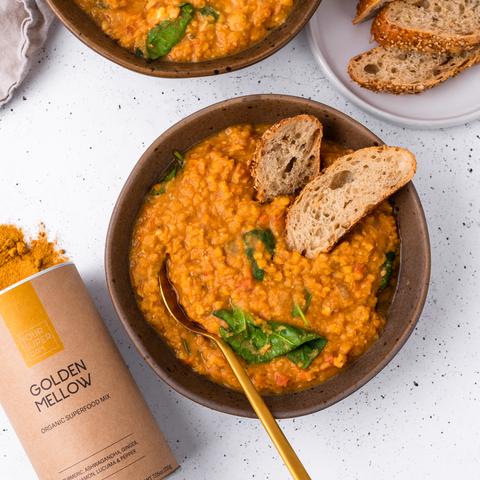 A good curry is one that fills you up and nourishes your body. But a great curry is packed with flavour and comforts you like a big warm hug – and that's exactly what you'll get with this turmeric lentil soup…
(1) https://www.psychologytoday.com/us/blog/science-choice/201609/5-reasons-why-we-crave-comfort-foods
(2) https://www.ncbi.nlm.nih.gov/pubmed/25728881
(3) https://www.sciencedirect.com/science/article/pii/S1878450X16300786