Feel Your Best With This Superwoman Smoothie
This superwoman smoothie contains a powerful blend of vitamins, minerals and nutrients to help you conquer your day.
While it may not give you actual superpowers, this superwoman smoothie is packed with the nutrients you need to tackle whatever comes your way.
We've combined not one, but FIVE superfood mixes to give you optimal power. (Which basically makes this smoothie your secret weapon!)
It contains our two beauty-boosting mixes Plant Collagen and Forever Beautiful, which contain skin-supporting superfoods, antioxidants, and vitamin C to help nourish your skin from within. Plus, we added our Moon Balance – a hormone-balancing mix designed to improve your mood and relieve symptoms of PMS and menopause.
In need of a little energy? We've got you covered! Our Energy Bomb will give you up to 8 hours of sustainable energy - without the jitters and crashes. And to top it all off we added Magic Mushroom, a chocolatey mix to satisfy your sweet tooth and remedy any cravings (while help you calm own and relax, naturally) ;)
Grab your cape – ahem – blender, and take on the day!
Superwoman Smoothie
The Recipe
Ingredients:
Directions:
Place all of the ingredients in a high-speed blender and blend until smooth.
Pour into a glass and enjoy.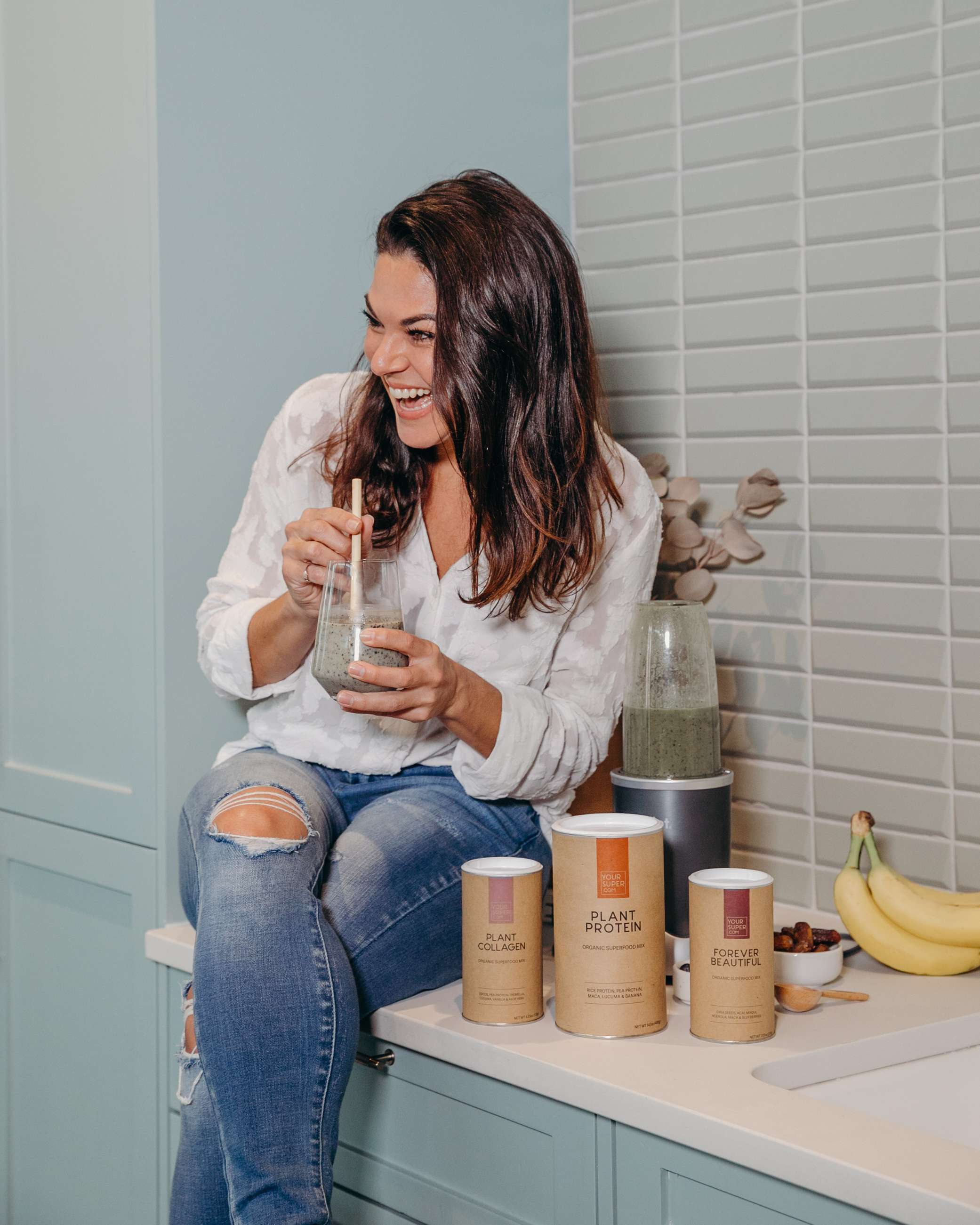 Products Used