Let's first address the elephant in the room: spending Christmas alone might be an idea that makes you uncomfortable at first. It might have been a conscious decision you have taken, it might be the result of unfortunate circumstances. Whatever your reasons might be, there's never a need to justify it. You are not alone: millions of people across the world will also enjoy this day by themselves, also for their own personal reasons. So let's shake these social expectations and find some tips for a joyful Christmas alone.
How to best approach spending Christmas alone
While there is a stigma around spending Christmas alone, it doesn't mean you shouldn't enjoy the day. Here's what to keep in mind:
1. If you are choosing to spend the holiday alone, you don't need a reason to celebrate Christmas alone
"Won't you miss your parents?", "Won't you feel lonely?". Don't let other people's opinions put you off or upset you. In winter, many people want to take things a little easier, snuggle up and relax and if a wild Christmas party or family gathering isn't one of them, then so be it.
As soon as you tell others about your decision, people react in different ways. Some will be surprised, sad or worried. Show understanding, but make it clear to them that you have made a conscious decision to do this. It may help you (and your friends and family) to communicate clearly what you are going to do, why you are doing it, etc.
2. Don't spend too much time on social media
Pets in Santa hats, extended families in matching Christmas outfits, aesthetically prepared Christmas dinners...you might find yourself falling for endless loops of reels and feel bummed by it. You could maybe set yourself a time limit on your social media, or even do a complete digital detox!
Pets in Santa hats, extended families in matching Christmas outfits, aesthetically prepared Christmas dinners...you might find yourself falling for endless loops of reels and feel bummed by it. You could maybe set yourself a time limit on your social media, or even do a complete digital detox!
3. Treat yourself to something special
Whether it's a fancy dinner out, a musical show at the local theatre, or baking special treats you whip up at home, take that day to treat yourself.
4. Make a backup plan
There might be a moment where you do not feel as comfortable as you wished being alone on Christmas, or where you would need someone to support you: that's where a backup plan comes into action!
If you are feeling lonely, have a plan that will brighten your day: who you could call or facetime, if you could go to a friend's party last minute, have your comfort movie DVD easily reachable...That way, you can fully let yourself go during Christmas, knowing you have solutions already there for you.
5. Give space to all feelings
Before you resort to the backup plan, allow for the fact that you may feel a little uncomfortable or strange. After all, if it's a new experience, a situation you might never have been in before, it's natural for some unfamiliar feelings to come up. Give yourself permission to feel happy, sad, simply yourself.
6. Be open to new things
Think of it as a bit of a self-experiment and have fun trying something new! Maybe you've always wanted to try a virtual cooking class and your favourite chef is whipping up a workshop on Christmas dishes, or you have never tried making a gingerbread house… Possibilities are endless - stay curious, explore and create your own Christmas traditions!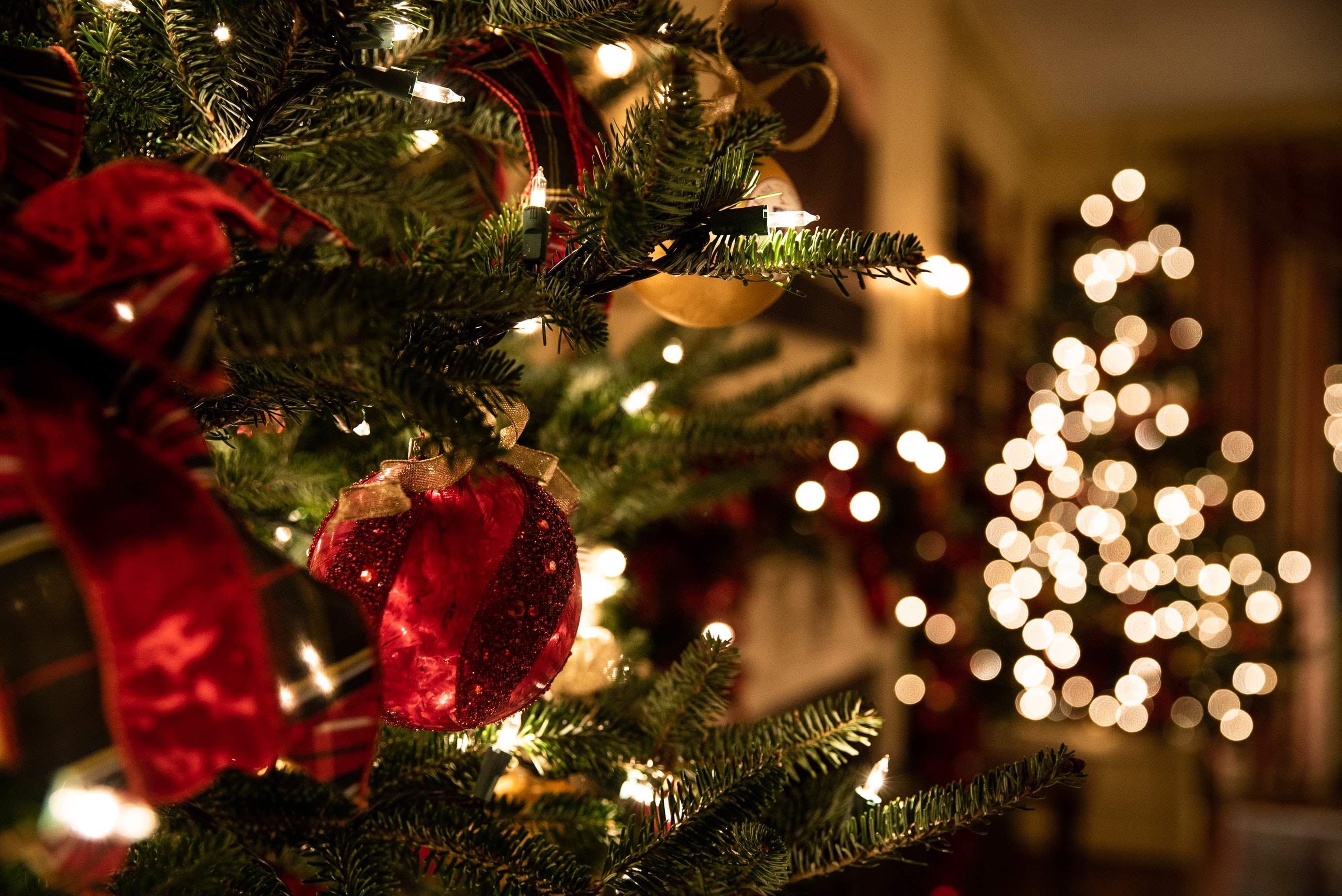 What to prepare 1-2 days before
Although you don't have to cook for a large group or travel anywhere, a little preparation is still important for a nice celebration alone.
Decorate your home
Put up candles
Go shopping: supermarkets have varying opening hours during the holidays. Keep this in mind and make sure to shop a few days before.
Create a Christmas playlist: whether cheesy Christmas songs, techno, metal or 80s hits - this year the DJ (namely yourself) will only play your favourite songs!
Make a shopping list: What plant-based ingredients is your pantry missing? Establish which fresh, frozen and pantry ingredients you will need to have a holly jolly holiday.
Some ideas for a festive & memorable Christmas by yourself
One thing is sure, you won't fall short of activities to make this Christmas a joyful and exciting one.
Look back on your year
Scroll through your Camera Roll and let the pictures you have taken remind you of all the beautiful memories you have collected over the past few months, or pick up your pen and journal about your experiences and favourite memories.
Embrace nature
If the weather allows it, go out for a walk. Listen to the leaves rustling in the wind, wander through the sleepy town, spot all the Christmas lights and dancing Santas in the windows, or enjoy the wintery landscapes of parks and forests.
Watch Christmas movies
Choose your favorite holiday film or have a holiday movie marathon. From comedies like "Elf" and "Home Alone" to sentimental movies (who has not cried watching "It's a Wonderful Life"?) without forgetting new classics like the whole serie of Harry Potter or Fast & Furious, there are plenty of choice to make this movie-holiday unforgettable.
Set a joyful scene
Christmas usually involves a lot of decorations, tinsels, an ornamented tree, some fairy lights here and there… Make your apartment as special as you would like - the room is yours to go big!
Dress-up (or down)
The choice is yours: would you like to change outfit every few hours to feel your fanciest, or would you rather celebrate from the comfort of an old and trusted pair of comfy pyjama pants? Dig out the outfit(s) that will make you feel your best - a worthy detail.
A chef in the hiding
Tonight, you have full ownership of the menu! Well, you might have wanted to order something (some restaurants have Christmas menus on delivery after all). But if the kitchen is a place that brings you joy, then nothing will feel better than preparing a whole meal for your lucky self. You might recall fond memories of meals made almost entirely of comfort foods : these are the ones you should re-create for your party. Out of inspiration? Try these comfort-food recipes and create new traditions for your next holidays :
Treat yourself to dessert
A top tip: prepare yourself a buffet of sweet treats to nibble on all Christmas-long. Don't worry about the sugar overload, these healthy recipes will treat both your soul and your body (go visit the recipe blog for more inspiration!)
Offline activity
Paint, craft, start a puzzle, knit… possibilities are endless for some creative and fun me-time!
Podcast the night away
Plug in your favourite podcasts and feel the soothing flows of people speaking take you away - one foolproof way to feel less lonely.